Hey guys, thought i'd write a little article that included my top 5 shows. I am extremely excited for this fall so without further a do, here is my list!
5. The Tomorrow People (The CW)
airing on : October 9th
It's starring Robbie Amell (and yes, he is in fact related to Arrow's Stephen Amell. They are in fact cousins!), Peyton List and Luke Mitchell.
It tells the story of several young people from around the world who are pretty much the next stage in human evolution, possessing powers, including the ability to teleport and communicate telepathically. They work to fight against the forces of evil. A show about heroes with super powers? Count me in! I am super excited because I love me some heroes, oh yes indeed!
airing on: October 3rd
This show is a spin-off of the hit show "The Vampire Diaries", it follows our favorite hybrid Klaus in New orleans along side with older brother Elijah, baby sister Rebekah, the hot headed vampire Marcel and the woman carrying Klaus' baby Hayley. The show will center around the original family hence the title of the show, so if you're curious to learn more about our beloved hybrid and his family be sure to tune in on October 3rd!
KLAUS DEMANDES IT!
3. Marvel's Agents of S.H.I.E.L.D. (ABC)
airing on: September 24th
Following the events of the blockbuster hit "The Avengers". The agents will be dealing with smaller yet dangerous mission involving villains and uncovering new heroes along the way. When The Avengers came out, I freaking jizzed in my pants. I fell in love with that movie and to this day i've watched it around 30 times (not gonna lie), so when I heard there was a spin-off show in the works I was sold right away. Mainly for 2 reasons:
First – The show was created by the same man who directed the Avengers, Joss Whedon.
Second – COLSON LIVESSSSSSS!
2. Legend of Korra book 2: Spirits (Nickelodeon)
airing on: September 13th
Book 2 takes place 6 months after the events in Republic city. As Korra masters her airbending, she also trains herself to become more attached to the spiritual world. But things don't go so well, when creatures come out of the shadows and threat the human world. So it's up to Korra, Bolin, Mako and Asami to take thing in their own hands and help the world once again. Book 2 will also introduce a handful of characters so stay tune!
I would also love to point out that the animation in book 2 is BEAUTIFUL!!!!
1. Arrow season 2 / The Vampire diaries season 5 (CW)
Airing on: October 9th and 3rd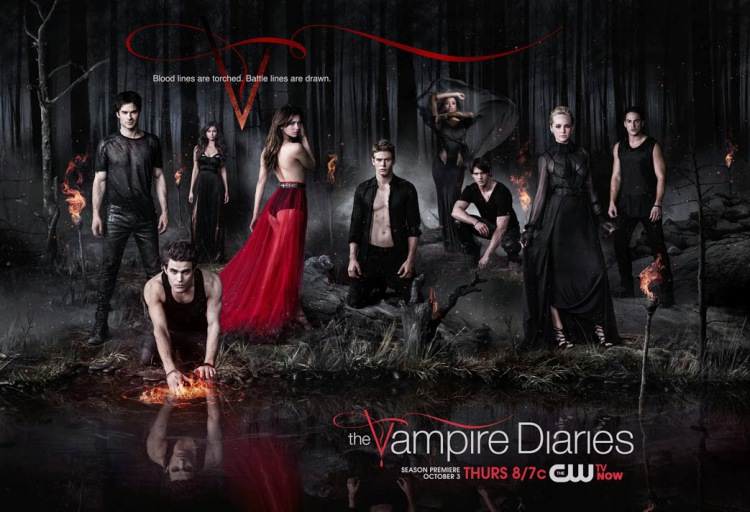 Ok i couldn't decide… IM EXCITED FOR BOTH SHOWS!!!
In Arrow season 2, we see what happens after half of Starling city gets destroyed. Oliver feels that he has failed the city and so retires as the Hood. Meanwhile Roy is determined to find out who the vigilante is, thats only naming a few of the exciting things happening in season 2 so don't miss out!
The Vampire Diaries season 5 is gonna be one hell of a ride. Everyone thinks that peace has finally come to mystic falls, but little do they know that Silas is free and oh he happens to look exactly like Stefan due to the fact he is his doppelganger… yay. What does this immortal creature have in store for the world? Only one way to find out, tune in on Oct 3rd and watch the season premiere!
Well that wraps up my list, if you like what you saw please show us some support by liking our facebook, twitter and instagram ok? Thank you all for reading and have yourselves a wonderful morning/afternoon/evening/night whatever. GOOD BYE!!!